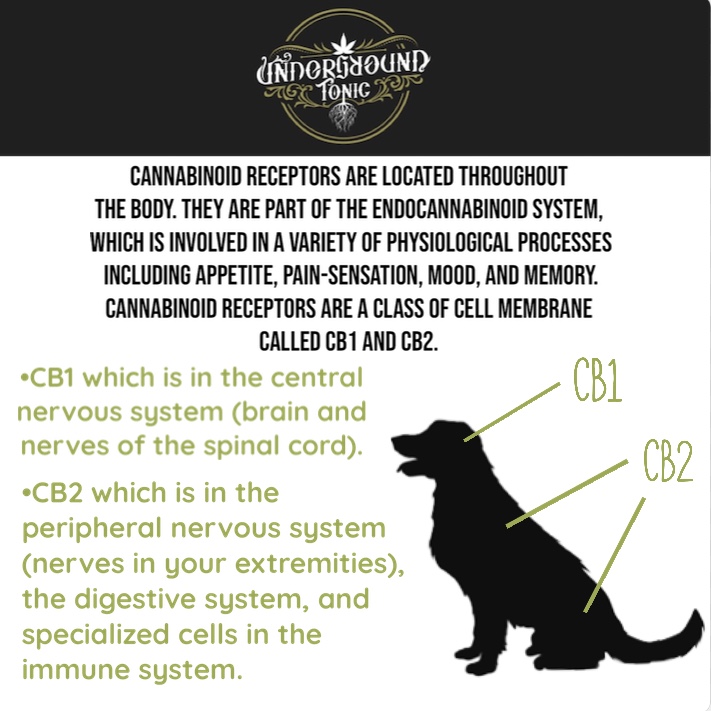 All animals have an Endocannabinoid System (ECS).
As humans beings, we like to think of ourselves as special, but we're not special for having an ECS. All vertebrates and invertebrates are known to have an ECS. The most primitive animal found to express cannabinoid receptors is the sea-squirts, an animal which evolved over 600 million years ago. This means that your furry and even scaled friends can benefit from CBD. 
Here are 10 Benefits of CBD for your pets:
Relieves Anxiety
Reduces Aggression
Reduces Seizures
Protects the Nervous System
Increases Appetite
Relieves Pain
Reduces Tumor Growth
Reduces Inflammation
Helps Reduce Joint and Hip Pain
Helps with Bowel Disease
At Underground Tonic we think of our pets as family. We would want them to get the same non narcotic relief as we would for ourselves. Our Veterinarian formulated beef flavored chew is perfect for your pups! They're easy to digest and fast absorbing for quick relief.
Each bag contains approximately 30 beef flavored treats and contains 2mg of CBD per treat. They are 100% natural with no artificial flavors or dyes.
⭐️NO THC, Dairy, Soy, Gluten, Tree Nuts, Shellfish, or Sugar!
Order some CBD Pet treats for your dog today!! https://undergroundtonic.com/product/cbd-dog-treats/
#cbd #cbdoil #pets #dog #cats #pain #relief #treats #dogtreats #natural #zerothc #endocannabinoidsystem #animalovers #cancersucks #rehab #help #loveyourpet #cbdforpets #pethealth