Celery, Apple, Beat Bliss ~ Infused CBD Veggie Juice Recipe!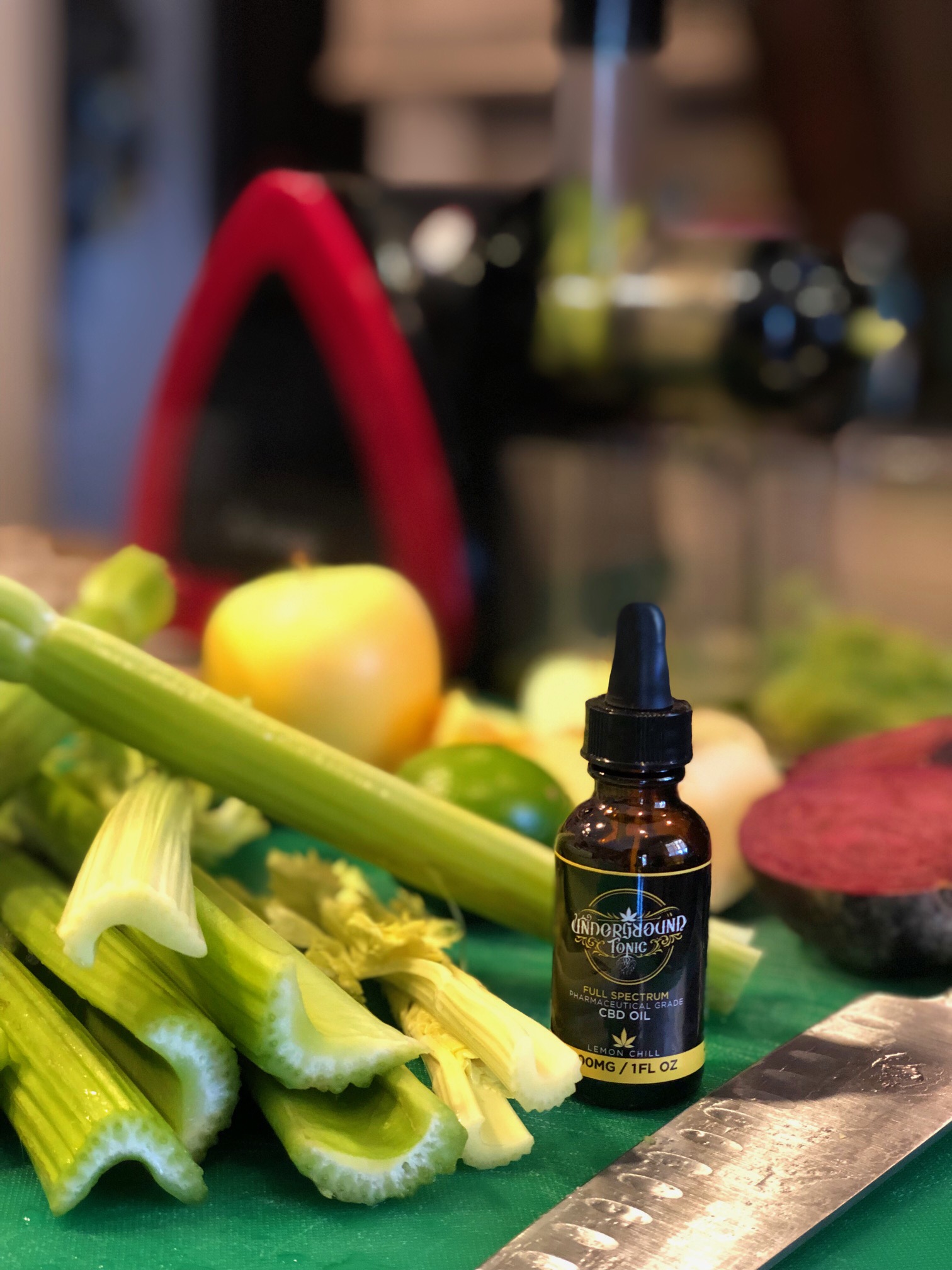 At Underground Tonic we believe that a healthy lifestyle along with CBD can change lives. Infused juices are a perfect way of combining all the benefits of CBD with all the nutrients in the fruits or veggies used! They are a perfect addition to any morning routine and give your body the energy boost needed to tackle your daily duties!
Increasing the number of fruit and vegetables you consume in a day gives your body an opportunity to shed excess fat and water weight built up from toxins stored in the body.
Junk food, especially processed flour and sugar can clog our minds making our brains feel cloudy. So drinking CBD infused juices instead will clear your mind and free up your creativity so you can think more easily! With all that being said, here is one of our go to infused pressed juice recipes.
Ingredients:

1 large celery bunch
2 Golden delicious apples (preferred for more juice)
1/2 red or golden beet
20-30mg of CBD (Lemon Chill Flavor)
Steps:
Step 1: WASH ALL PRODUCE!
Step 2: Chop off bottom of celery, cut apple into quarters and cut the beet into pieces that will fit your juicer hole.
Step 3: Turn on juicer and start to press your fruits and veggies.
Step 4: Once all ingredients are pressed pour into your cup of choice and add CBD.
Step 5: Stir and enjoy!
cbd #cbdoil #cbdlife #heal #health #healthylifestyle #rawjuice #pressedjuice #juicing #guthealth #morning #creativity #brainfood #cbdbenefits #workout #life #family #smoothie #recipe #infusedwater #postworkout