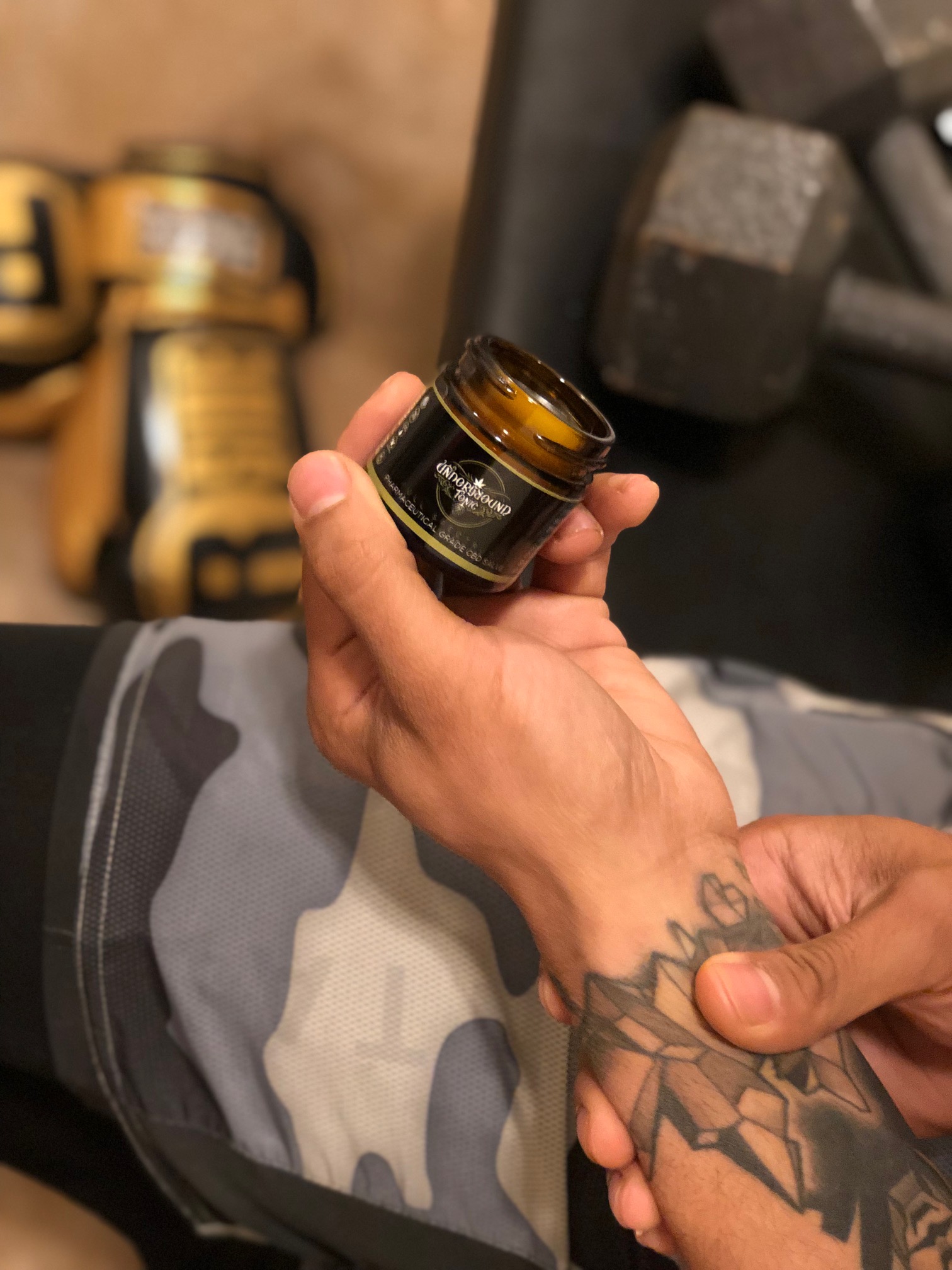 Cannabis extracts have been used topically to relieve pain and treat skin rashes for hundreds of years.
The skin is an incredibly active and functional organ – the largest organ in the human body, to be exact. While it does act as a barrier to potentially harmful, foreign substances, it also acts as a useful molecular passageway– which quickly absorbs lipid-based oils such as the ones that are used in our CBD salves.
The endocannabinoid system plays a super important role in the immune response of our skin including regulation of cell growth and wound healing. Both CB1 and CB2 receptors have been found throughout the skin.
Our salves are convenient and highly concentrated. You can carry it with you and not worry about it spilling or leaking. Just a small dab rubbed in on your wrist or temples can relieve much of the stress and anxiety you may be feeling. Our topicals have a wide possibility of uses and have given relief to the following:
Joint pain (arthritis pain)
Joint swelling
Muscle pain
Inflammatory skin conditions
Psoriasis
Eczema
Itchy Rashes
Bacterial infections (MRSA)
Neck and back pain
Contact dermatitis
Acne
Nerve pain
AND MUCH MORE!
100% ALL natural with a balanced combination of organic phytocannabinoid-rich hemp oil, beeswax, and aromatic essential oils.
Available in 1 oz 500mg and 2 oz 1000mg
cbd #cbdoil #cbdrelief #topical #pain #salve #lotion #eczema #psoriasis #arthritis #jointpain #acne #treatment #gym #workout #allnatural #organic #madeinusa #fatigue #athlete #fitness #healthy #healthylifestyle #skincare